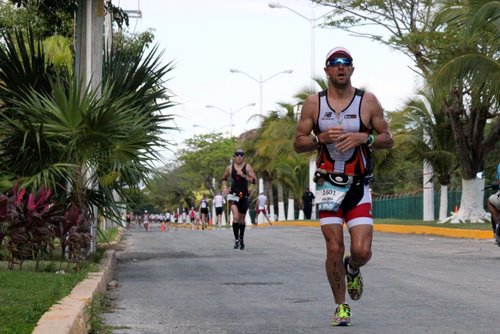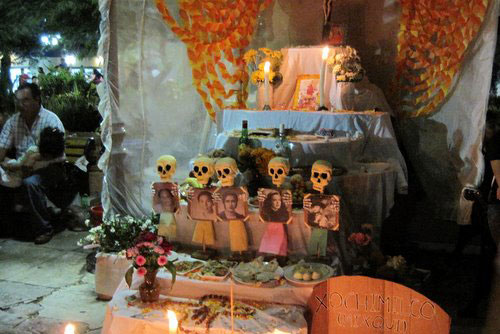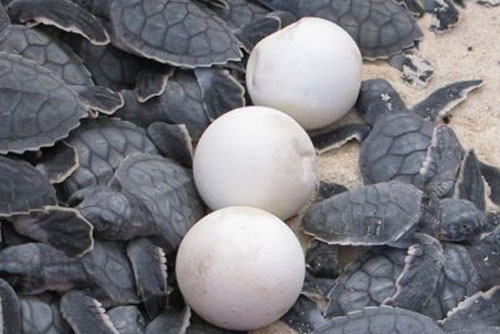 Cozumel, Mexico's largest Caribbean island is located off the coast of the Yucatan peninsula on the eastern side of Mexico, 41 miles (71 km) south of Cancun. The island is 26 miles (41 km) long from north to south and 9 miles (14 km) wide. With a population of a little over 75,000, Cozumel now welcomes more than 2,500,000 visitors every year and is considered one of the most important tourist destinations and favorite place for the divers for Cozumel Underwater Diving, Cozumel Scuba Diving and more in Mexico. Most tourists come to see the Reefs of Cozumel on the calm west side, however there are pristine beaches and big surf on the east side.
Mayans were the first settlers in Cozumel during 300 AD and the name Cozumel comes from the Mayan word, Cuzamil which means land of the swallows. The Mayans believe Cozumel to be home of Ixchel, the goddess of fertility and the moon. For this reason, it is believed that many Mayans traveled to Cozumel on pilgrimages in primitive boats.
In 1519, Cortez landed in Cozumel before his conquest of Mexico and received favorable treatment from the indigenous people. He found towns, temples and a thriving population. He learned about the cultural centers on the mainland from these inhabitants. He was able to communicate because he had a sailor that served as an interpreter. This sailor had been shipwrecked and found his way back to Cuba after having lived with the Mayans for four years. By the end of the century, the island's population dwindled to only a few hundred due to fighting and diseases brought by the Spanish.
The island remained mostly deserted .
In the late 19th century, the island became settled again and grew into an important hub for distributing chicle (natural chewing gum) from the mainland. With road transportation improving, this business slowed in the first half of the 20th century. Later tourism developed driven by an increased awareness of the island's beautyand also the main source of attraction the Reefs of Cozumel to which several tourists wanted to make Cozumel Dive Trips. Since then tourism has grown for Caribbean Dive Vacations and other activities is now the prevalent industry on Cozumel.
On average, the island's temperature hovers around 80 degrees. The summers are slightly warmer, ranging in the mid 80's to 90's and the winters cool to the mid 70s. It is always nice to swim in Cozumel, as the water ranges from a warm 77 to 82 degrees throughout the year.
Cozumel is home to the largest reef system in the Americas, the Mesoamerican Reef. Teeming with hundreds of tropical fish, turtles, sharks, moray eels, eagle rays and other vibrant sea life, it is truly a diver's dream of Cozumel Underwater Diving also Cozumel Diving Photography. But even if you don't explore the depths of the ocean, there is much to see for Cozumel Snorkeling. There are as many as 250 different species of tropical fish including the illusive Cozumel splendid toadfish, only seen in Cozumel. In the sky and on the trees, you can find frigate birds, brown pelicans, spoonbills, flamingos, kingfishers, cormorants and others. If you look closely, you may catch a glimpse of a tree frog, a crocodile, an indigenous pigmy raccoon, or a large iguana resting in the lush vegetation Big events include the Carnival in February, which is a 5 day Mardi Gras like party with a Caribbean/Mexican flair. The Iron Man in November draws hundreds of participants and spectators, in which competitors swim 2.4 miles, bike 112 miles and run 26.2 miles. There is a big salt water fishing tournament in April. Check websites for current dates and times, as well as a number of other exciting events.
You can find restaurants and Cozumel Dive Resorts I recommend at trip advisor. Browse trip advisor for recommendations from other people as well. You can also find good places to stay there. Since restaurants change from year to year, I find it best to not list any in a book. For information on island basics, such as how to get there, where to stay, money exchange, taxis, transportation, medical facilities, currency, water, electricity, and current events check out Cozumel 4 You. This is a newsletter for locals and visitors alike.