Images from Paso De Cedral reef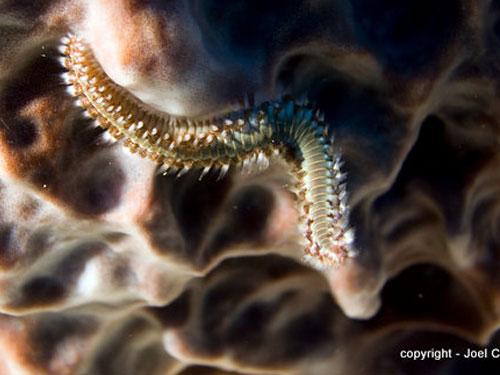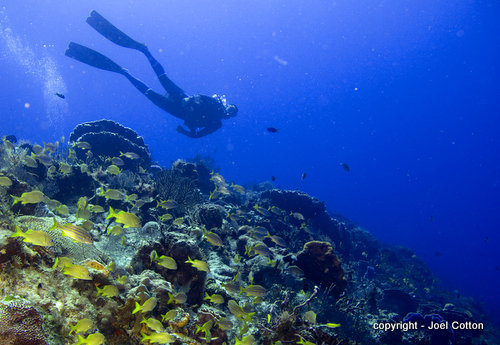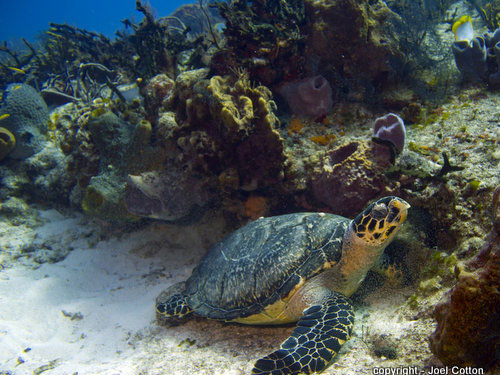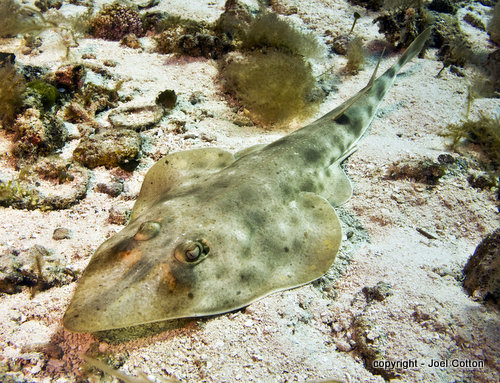 Depth 50'-60'
Experience level. Intermediate. Can be done as a wall dive or closer to shore over the reef. Current is usually moderate. The part of the reef that is not a wall, consists of a mile of sloping hils covered in sponges and coral.
Paso De Cedral is a great place to take photographs. You can find many large schools of grunts, porkfish and snappers near ledges. Large parrotfish, Turtles, and large Black Groupers cruise the reef slopes and are common.
Keep a close eye out for the shy Slender Filefish in the rope sponges. There are also some Scorpionfish here and there.
Over the sand portions, look for Southern Stingrays, blennies, urchins and others.
There is a good chance of spotting a giant Green Moray eel.
You can start Santa Rosa on the Cedral wall. It makes a nice dive with Nitrox, so you can see both walls in one dive. Also, the light is great in the late afternoon. Consider doing this, and then one of the shallow reefs as a night div
There are several variations for doing this dive. One of our favorites are the Mounds of Cedral also known as the Mounds of Delila, which are three large hills that are covered with life.
On any reef in Cozumel you can see any fish or animal at a given time. Below is a general guide.
| | | | |
| --- | --- | --- | --- |
| | common | occasional | rare |
| Damselfish | x | | |
| Barracuda | | x | |
| Grouper/Coney | x | | |
| Scrawled Filefish | | x | |
| Honeycombed Cowfish | x | | |
| Spotted Drums | | x | |
| Spotted moray eels | | x | |
| Angelfish | x | | |
| Butterflyfish | | x | |
| Sea Horse | | | x |
| Parrotfish | x | | |
| Scorpion fish | | x | |
| Splendid Toadfish | | x | |
| Grunts and Snappers | x | | |
| Turtles | x | | |
| Nurse Sharks | | x | |
| Eagle Rays | | | x |
| Black Groupers | x | | |
| Green Moray Eels | | x | |