Images from Cenotes at Playa Del Carmen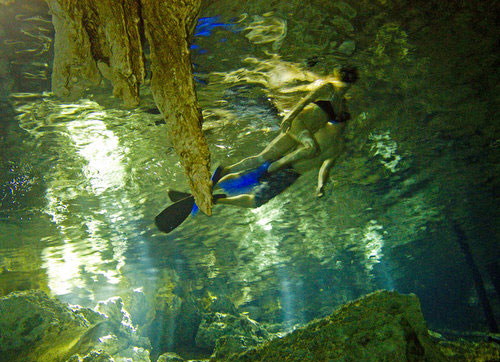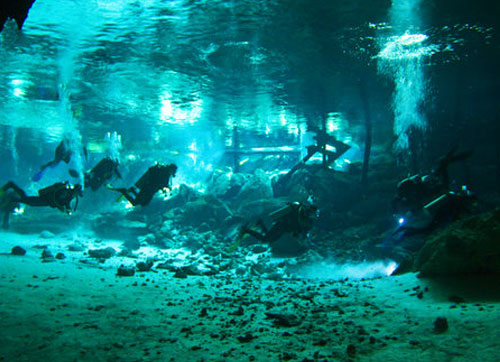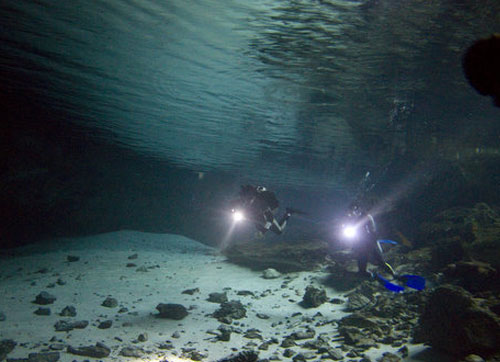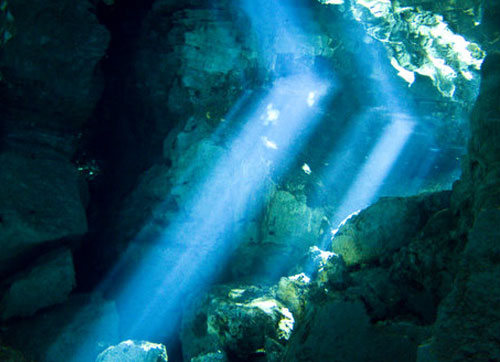 Depth 10'-30'
Dos Ojos Cenote
Experience level. Intermediate.
As you head south from Playa Del Carmen on the highway, you will see signs every few miles for cenotes. The roads may be a little rough. They are a few miles long from the highway. You will pay about 200 pesos each for the enry fee. You will need to be with a certified cave guide, you cannot do these dives on your own.
You and your guide will set up your gear at the car and walk down to the cenote with your tanks on your back.
Most of the cenotes are long caves with openings every hundred yards or so. So expect to be in an enclosed evironment for several minutes at a time.
The light coming down through the water is really beautiful. And if you like cave formations like stalagmites and stalagtites, they look even more beautiful underwater.
You will follow a thick string the entire way. It is called you lifeline. Do not stray from it, as you can damage the cave, or become lost. It is a good idea to carry 2 lights with you. Your dive master should have a spare tank and regulator that he carries along.
You will either really like it or really not like it...there does not seem to be much middle ground here.
This is a nice trip to take on a rainy day in Cozumel. The ferry costs about $15 each way. Most shops charge $150 per person to do 2 dives.
You will see a few varieties of cave fish at the cenote dive..