Images from Dalila Reef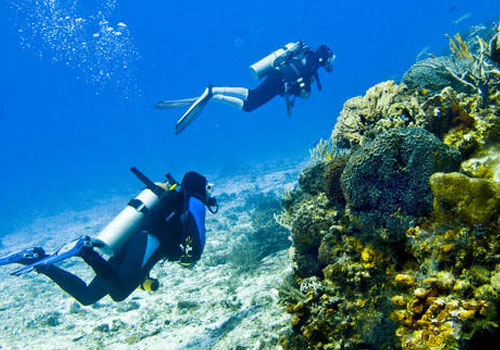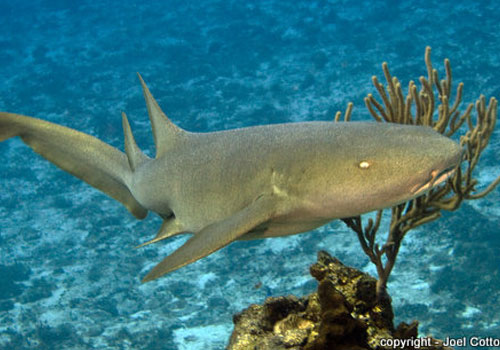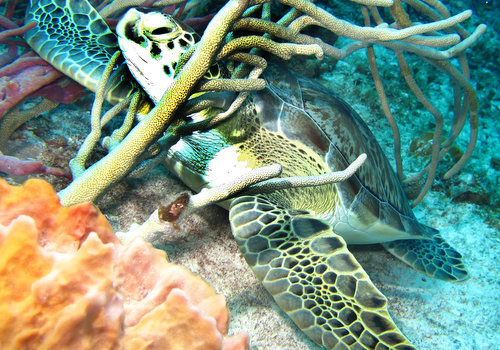 Depth 40'-60'
Experience level. Beginner.
This reef is named after the Dalila Ranch located on the shore across from the reef. It is a shallow dive and is usually done as a second dive.
The reef heads are 10'-20' tall and have some overhangs and small caves in them. The reef is healthy and you will find a variety of sponges and coral as well as numerous Sea Rods.
There are some nice schools of grunts and snappers. Look for all the varieties of Butterflyfish. You might be lucky and spot a Hamlet of some kind. You will see some Black Groupers either hunting or resting over the reef.
There are quite a few turtles here, and you might be lucky to spot a rarer Green Turtle, as pictured here. There are some Nurse Sharks that hide under the rocky overhangs or in the crevices. You might see a Spotted Eagle Ray feeding on crustaceans in the sand.
On any reef in Cozumel you can see any fish or animal at a given time. Below is a general guide.
| | | | |
| --- | --- | --- | --- |
| | common | occasional | rare |
| Damselfish | | x | |
| Barracuda | | x | |
| Grouper/Coney | x | | |
| Scrawled Filefish | | x | |
| Honeycombed Cowfish | x | | |
| Spotted Drums | | | x |
| Spotted moray eels | | x | |
| Angelfish | | x | |
| Butterflyfish | x | x | |
| Sea Horse | | | x |
| Parrotfish | | x | |
| Scorpion fish | | | x |
| Splendid Toadfish | | x | |
| Grunts and Snappers | x | | |
| Turtles | x | | |
| Nurse Sharks | | x | |
| Eagle Rays | | x | |
| Black Groupers | x | | |
| Green Moray Eels | | | x |
!-- Footer section -->