Images from La Francesa reef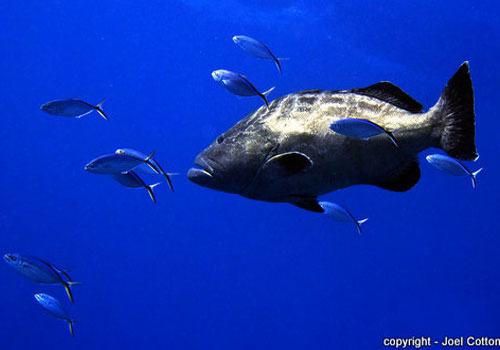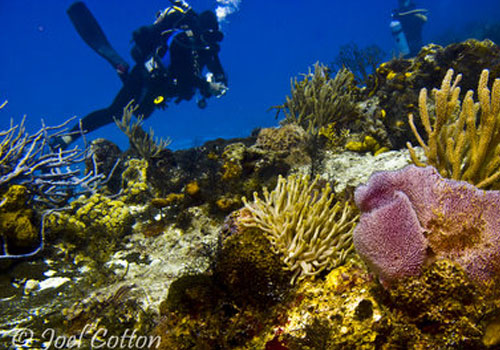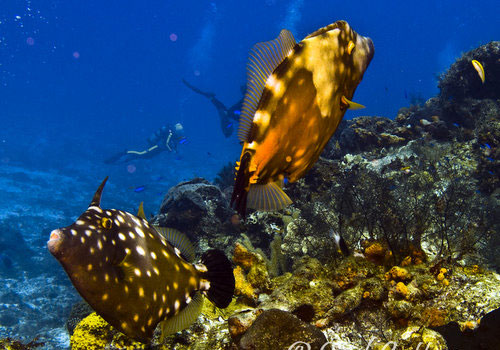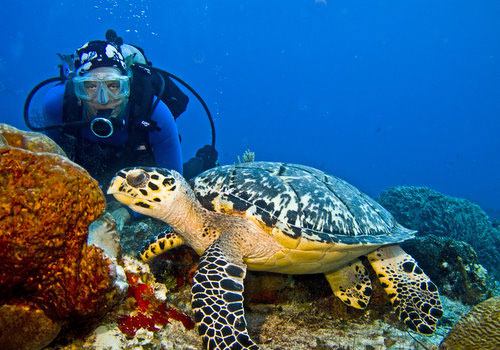 Depth 30'-60'
Experience level. Novice - Intermediate. Usually done as a second dive. Current is usually moderate. Consists of small reef heads jutting out of a large sandy area.
Follow the reef ridges which parallel the shore. Stay left to follow the main section of the reef.
You will see permit cruising above the reef. There are Turtles here and there, along with Black Grouper. Keep an eye out for Cozumel Splendid Toadfish in the holes along the reef. You will also find lobster and crab hiding out.
There are a few schools of grunts and Porkfish, though not as many as other reefs.
Over the sand portions, look for Southern Stingrays, blennies, urchins and others.
On any reef in Cozumel you can see any fish or animal at a given time. Below is a general guide.
| | | | |
| --- | --- | --- | --- |
| | common | occasional | rare |
| Damselfish | | x | |
| Barracuda | | | x |
| Grouper/Coney | | x | |
| Scrawled Filefish | | | x |
| Honeycombed Cowfish | | x | |
| Spotted Drums | | | x |
| Spotted Moray eels | | x | |
| Angelfish | x | | |
| Butterflyfish | | x | |
| Sea Horse | | | x |
| Parrotfish | | x | |
| Scorpion fish | | | x |
| Splendid Toadfish | | x | |
| Grunts and Snappers | | x | |
| Turtles | | x | |
| Nurse Sharks | | x | |
| Eagle Rays | | | x |
| Black Groupers | | x | |
| Green Moray Eels | | x | |