Images from Las Palmas reef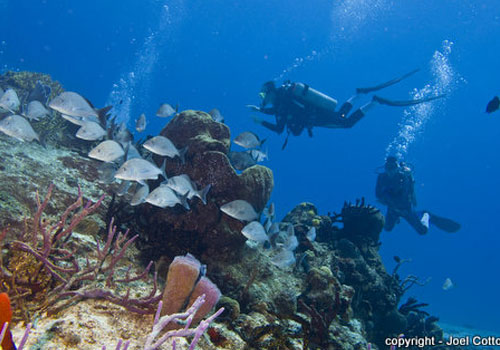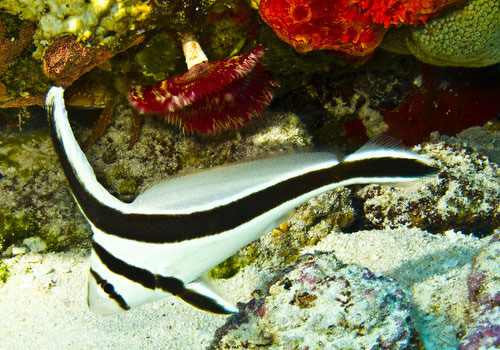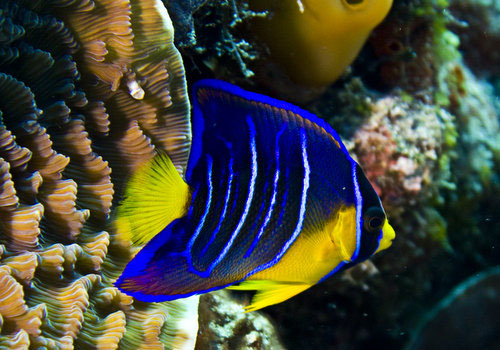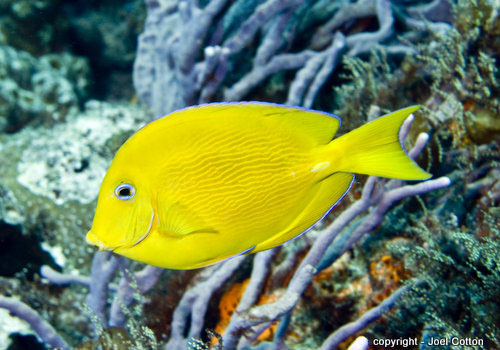 Depth 30'-50'
Experience level. Beginner.
This reef is just south of Paradise and opposite a spot where some palm trees stood. It is also near the Money Bar, fomerly Dzul Ha. Currents can swirl and change directions here.
Las Palmas is an easy dive which can be done as an alternative to Paradise. The rough tube sponges, brain coral, and rope sponge predominate. Much of this reef was damaged or covered with sand from Hurricane Rita. It is recovering nicely. The sand now provides a stiking visual contrast to the coral and sponges which are regrowing profusely.
You can see Turtles, Honeycombed Cowfish, and Parrotfish in the open. Near and under the coral heads look for lobster, juvenile tangs and Angelfish, and the occasional Splendid Toadfish. You'll see some lion fish also. In the sand, you will find sting rays, peacock flounder, urchins, and possibly a sea horse.
On any reef in Cozumel you can see any fish or animal at a given time. Below is a general guide.
| | | | |
| --- | --- | --- | --- |
| | common | occasional | rare |
| Damselfish | | x | |
| Barracuda | | x | |
| Grouper/Coney | | | x |
| Scrawled Filefish | | x | |
| Honeycombed Cowfish | x | | |
| Trunkfish | x | | |
| Jackknife fish | | x | |
| Spotted moray eels | x | | |
| Queen Angelfish | | x | |
| Butterflyfish | | x | |
| Sea horse | | x | |
| Parrotfish | x | | |
| Scorpion fish | | | x |
| Splendid Toadfish | | x | |
| Grunts and Snappers | | x | |
| Turtles | | x | |
| Nurse Sharks | | | x |
| Eagle Rays | | | x |
| Black Groupers | | x | |
| Green Moray Eels | | | x |