Images from North of Palancar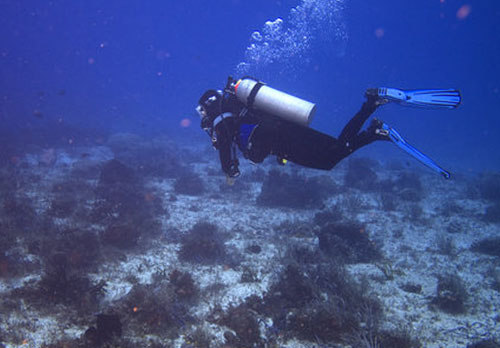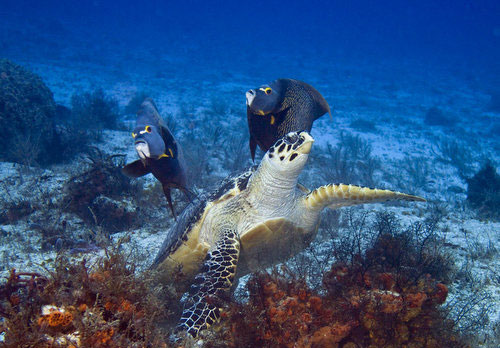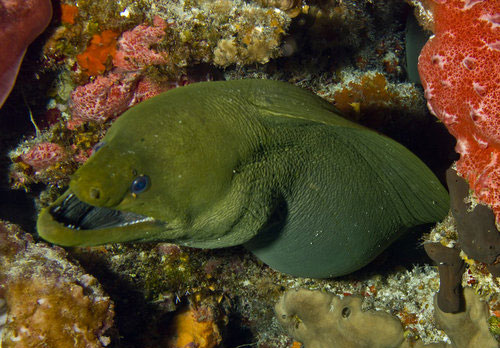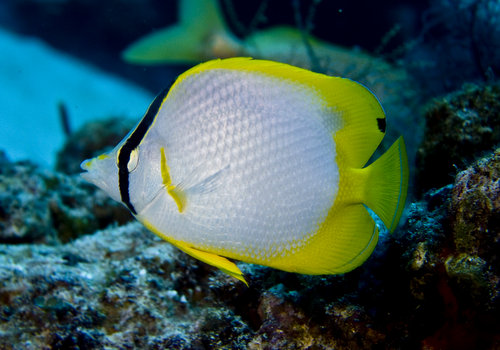 Depth 40'-60'
Experience level. Intermediate - due to needing good air consumption to be able to visit the last part of the dive.
This reef is named because it is just north of Palancar Gardens. It is a shallow dive and is usually done as a second dive. This dive is seldom visited by dive boats.
The reef heads are 10'-20' tall and have some overhangs and small caves in them. The reef is healthy and you will find a variety of sponges and coral as well as numerous Sea Rods.
There are some long crossings with sandy areas and some low profile sponges. See image on the right.
There is a nice reef head at the beginning of this dive. It is about 20-30 tall. Typical life includes angelfish, coney's, and grunts. We spotted a nice moray eel under and overhang. You might find a turtle out there that hasn't seen many divers.
You'll make a 10 minute crossing over sand...stay at 40 feet or so so you don't waste air. Once across you'll come across some shorter reef heads that have a lot of schoolmasters and grunts. See image at the top of the page.
On any reef in Cozumel you can see any fish or animal at a given time. Below is a general guide.
| | | | |
| --- | --- | --- | --- |
| | common | occasional | rare |
| Damselfish | | x | |
| Barracuda | | x | |
| Grouper/Coney | x | | |
| Scrawled Filefish | | x | |
| Honeycombed Cowfish | x | | |
| Spotted Drums | | | x |
| Spotted moray eels | | x | |
| Angelfish | | x | |
| Butterflyfish | | x | |
| Sea Horse | | | x |
| Parrotfish | | x | |
| Scorpion fish | | | x |
| Splendid Toadfish | | | x |
| Grunts and Snappers | x | | |
| Turtles | | x | |
| Nurse Sharks | | | x |
| Eagle Rays | | x | |
| Black Groupers | x | | |
| Green Moray Eels | | x | |