Images from Palancar Bricks reef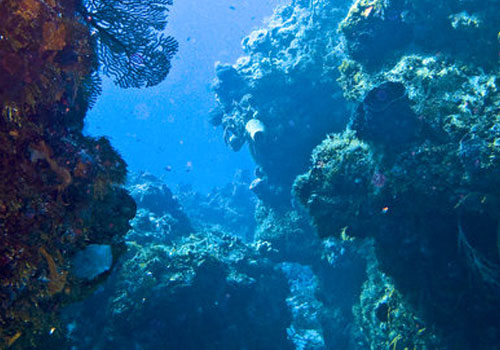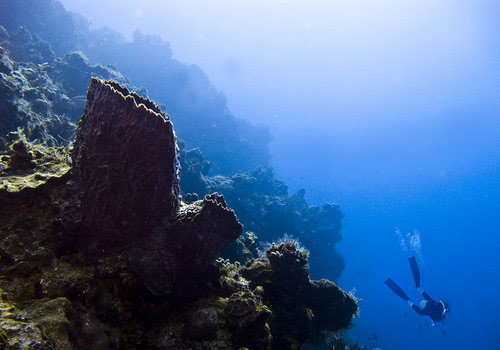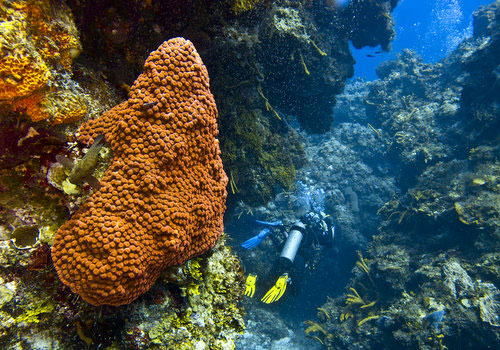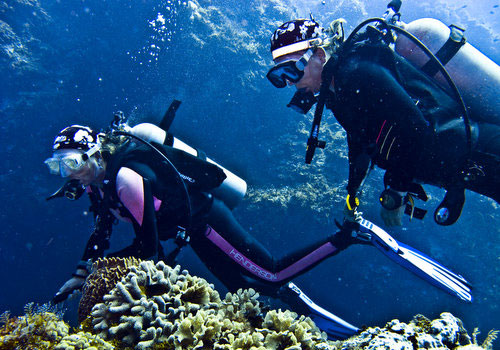 Depth 50'-90'
Experience level. Intermediate. During this Cozumel Dive Trips, you can go as deep as you want and make this an advanced dive.
This dive is similar to the other Cozumel Palancar reef dives. Palancar Bricks as seen in the Cozumel Reef Map gets its name the red bricks that were dropped into the area by a capsized barge in the 1950'. It is not continuous and consists of separate tower and cliff areas with sandy areas in between.
This reef is not rich with fish by Cozumel standards. The coral and sponges are the big show here.
You will usually see some turtles here. In the sandy areas look for large Southern Stingrays accompanied by a Bar Jack. Look under the ledges close to the sand and you might spot a Nurse Shark or a large Green Moray Eel. You will probably see some Groupers and Bar Jacks. If you look closely you may spot a see a Hamlet or a juvenile Spanish Hogfish in the lettuce or finger coral towards the top of the reef. Caribbean reef sharks are seen here now and then. Check out amazing Bull Shark Dive Photography and more. Cozumel is the best place for all these experiences.
| | | | |
| --- | --- | --- | --- |
| | common | occasional | rare |
| Damselfish | x | | |
| Barracuda | | x | |
| Grouper/Coney | x | | |
| Creole Wrasse | | x | |
| Trumpetfish | | x | |
| Bar Jacks | x | | |
| Hamlets | | x | |
| Hawkfish | | x | |
| Turtles | x | | |
| Nurse Sharks | | x | |
| Eagle Rays | | | |
| black groupers | | x | |
| green Morays | | x | |