Images from Palancar Horseshoe reef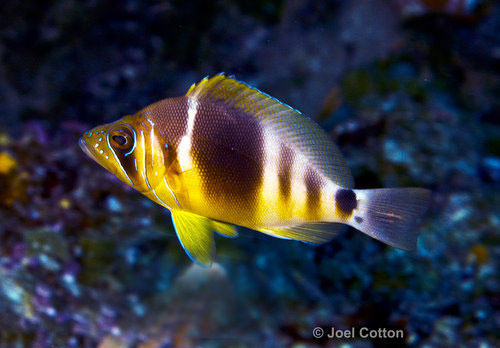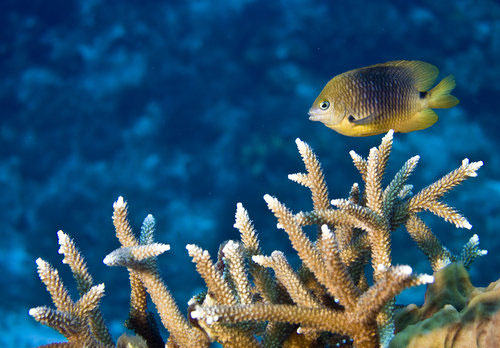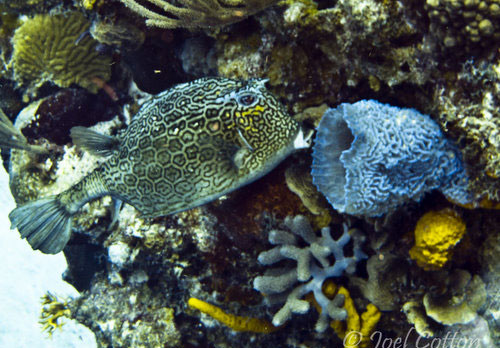 Depth 50'-90'
Experience level. Intermediate. You can go as deep as you want and make this Cozumel Scuba Diving an advanced dive.
This dive is similar to the other Cozumel Palancar reef dives. Palancar Horseshoe gets its name from the shape of its large, natural u-shaped amphitheater which can be seen from the surface.
Although Cozumel Palancar Horseshoe Reef is classified as a deep dive, the dive is usually done as a multi level drift dive and ends about 25' deep on the top of the reef. The reef slopes outward to the reef edge and deeply convoluted lip. The corals form tall towers, spires and buttresses, Horseshoe, gullies and canyons. Deep fissures run under the corals and sand slopes plummet into the depths. There are many swim through that are fun to explore. This is one of the Reefs of Cozumel that is not rich with fish by Cozumel standards. The coral and sponges are the big show here.
However, if you look closely you may spot a Butter, Indigo Hamlet, Shy Hamlet, a Red Spotted Hawk fish, in the lettuce or finger coral towards the top of the reef. To learn more about corals, buy Coral Reef Guide.
On any reef in Cozumel you can see any fish or animal at a given time. Below is a general guide.
| | | | |
| --- | --- | --- | --- |
| | common | occasional | rare |
| Damselfish | | x | |
| Barracuda | | | x |
| Grouper/Coney | | | x |
| Creole Wrasse | | | x |
| Grunts and Snapper | x | | |
| Reef Sharks | | | x |
| Bar Jacks | | x | |
| Hamlets/Hawkfish | | | x |
| Parrotfish | | x | |
| Turtles | | x | |
| Nurse Sharks | | x | |
| Spotted Eagle Rays | | | x |
| Black Groupers | | | x |
| Octopus | | | x |
| Green Morays | | | x |