Images from Playa Corona reef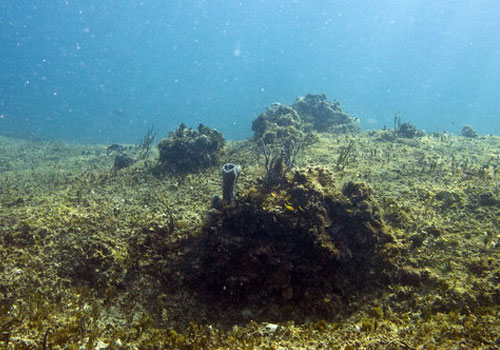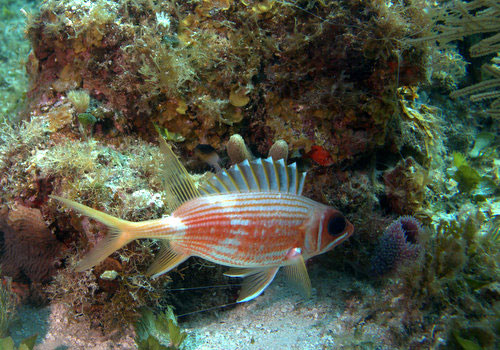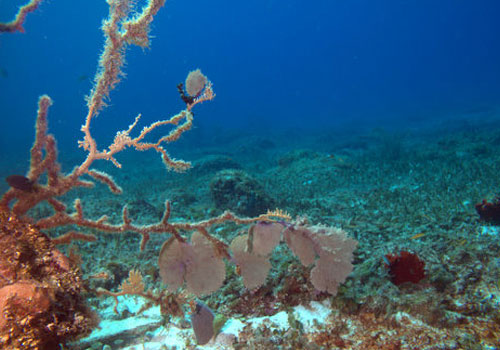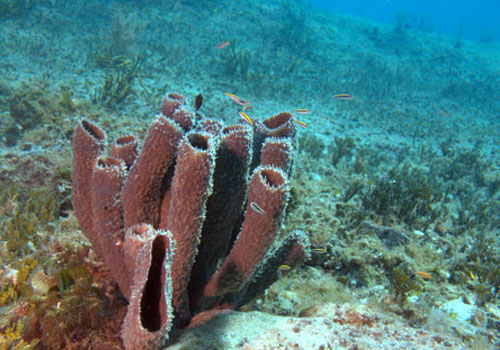 Depth (20'-40')
Playa Corona is a shore dive that can be accessed by driving on the shoreline road south of the Money Bar. There is a nice little restuarant with showers there. There is easy shoreline steps to get into the water. That is where the good ends. The owner wil charge you $10 each if you are a diver, even if you spend money on drinks and lunch. If you go over to the land north of his and try to dive on your own he will call the police, he says in order to protect the reef. Unfortunately, there is not much reef left to protect, most of it has been destroyed by storms.
There is an underwater cave there, that is popular with cave divers, that can be reached that is a couple hundred yards north of Playa Corona. Other than that, I can't see why you would want to dive or snorkel there.
On any reef in Cozumel you can see any fish or animal at a given time. Below is a general guide.
| | | | |
| --- | --- | --- | --- |
| | common | occasional | rare |
| Damselfish | | | x |
| Barracuda | | x | |
| Grouper/Coney | | | x |
| Scrawled Filefish | | | x |
| Honeycombed Cowfish | | | x |
| Trunkfish | | | x |
| Jackknife fish/drums | | | x |
| Spotted moray eels | | | x |
| Queen Angelfish | | | x |
| Butterflyfish | | | x |
| Blue Tangs | | | x |
| Parrotfish | | x | |
| Scorpion fish | | | x |
| Splendid Toadfish | | | x |
| Grunts and Snappers | | | x |
| Spiny Lobster | | | |
| Turtles | | | x |
| Nurse Sharks | | | x |
| Eagle Rays | | | x |
| Green Moray Eels | | | x |