Images from Tunich reef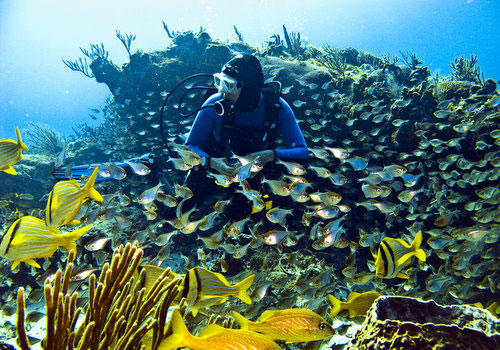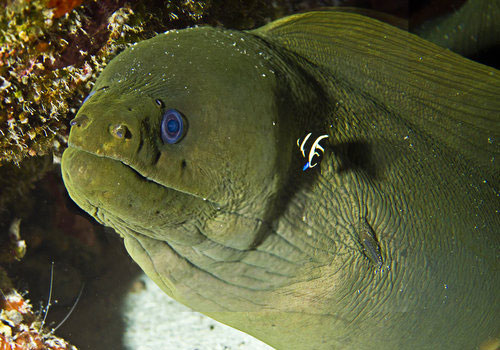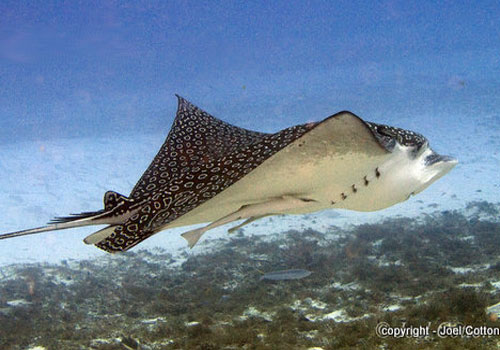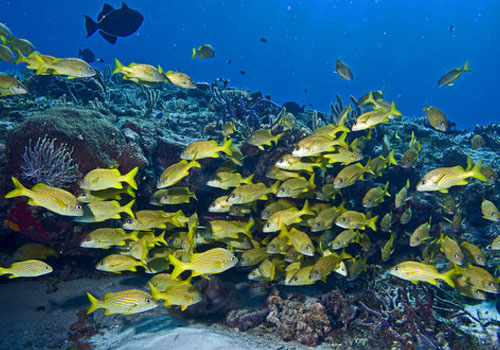 Depth 50'-120'
Experience level. Intermediate. This dive is usually done as a second dive. It is about 5 minute boat ride north of Mr. Sancho's.
Tunich generally has a medium current, which encourages healthy reef and sponge growth. It is a low profile reef. Reef heads range from 10'-20' tall.
There are an abundance of barrel and rope sponges. You will also see a lot of black feather hydroids, which are beautiful to look at but painful to get touched by.
You will see large sloping hills of sponges and coral, which are inhabited by thousands of Damselfish, schools of grunts and snapper, and lots of cruising parrotfish and angelfish. For big life expect to see several turtles and possibly a nurse shark or two. We haven't spotted many eagle rays here.
About 1/2 through the dive, you will run into coral heads with nice overhangs. Inside are schools of porkfish, schoolmasters, and French Grunts. Inside the overhangs, which form small caves, are Glassy Sweepers. There is a big Green Moray eel in one of the most prominent overhangs. He comes and goes.
On any reef in Cozumel you can see any fish or animal at a given time. Below is a general guide.
| | | | |
| --- | --- | --- | --- |
| | common | occasional | rare |
| Damselfish | x | | |
| Barracuda | | x | |
| Grouper/Coney | | x | |
| Scrawled Filefish | | x | |
| Honeycombed Cowfish | | | x |
| Spotted Drums | | x | |
| Spotted moray eels | | x | |
| Angelfish | x | | |
| Butterflyfish | | | x |
| Sea Horse | | | x |
| Parrotfish | x | | |
| Scorpion fish | | | x |
| Splendid Toadfish | | x | |
| Grunts and Snappers | x | | |
| Turtles | x | | |
| Nurse Sharks | | x | |
| Eagle Rays | | | x |
| Black Groupers | x | | |
| Green Moray Eels | | x | |