Images from Yellow House reef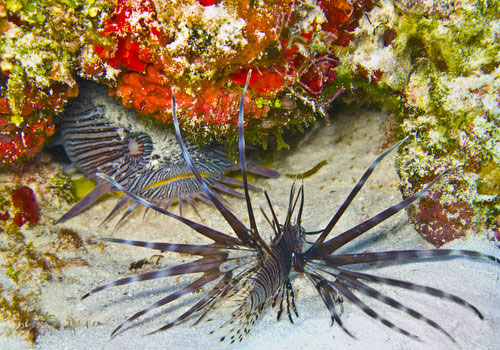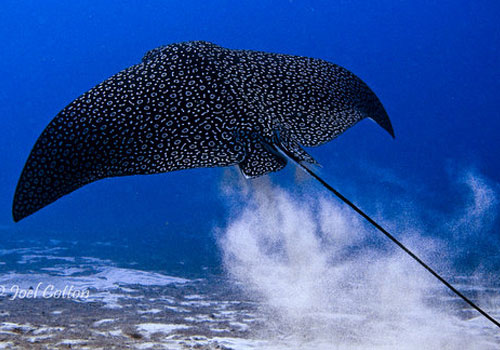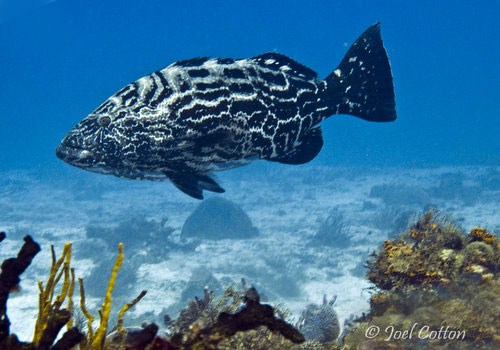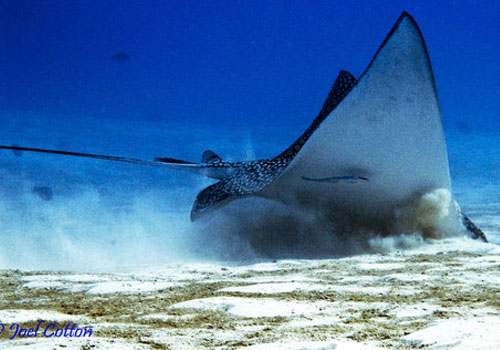 Depth 35'-50'
Experience level. Beginner. If you make a long sand crossing then this becomes a more difficult dive. Usually done as a second dive.
"The Yellow House Dive or the No Name Reef(same dive location)was the name thought up on the Careyitos. It was a reef that hardly had any life. It used to be almost covered by sand and was destroyed by one of the hurricanes that came through more than 20 years ago.
Over the years, some hard corals found a hard substrate to begin life and start asexual reproduction. The rope sponges and the soft corals started to take off like weeds and the rest is history. It seems to be more of a transition reef than one that has permanent fish life. This reef is still growing and every time I pass thru there I see more growth in the hard and soft corals as well as the sponges. It is approximately 500 meters and 50 feet deep between Santa Rosa & San Francisco reefs. It is not the kind of dive done by dive shops because of the long sand crossings to get there, unless you start on the reef. Because it is short you will have a long sand crossing to get to San Francisco. Anyone doing this dive will have to have good air consumption to reach San Francisco." - Tony Perez - divemaster.
On any reef in Cozumel you can see any fish or animal at a given time. Below is a general guide.
| | | | |
| --- | --- | --- | --- |
| | common | occasional | rare |
| Damselfish | | x | |
| Barracuda | | x | |
| Grouper/Coney | | x | |
| Scrawled Filefish | | x | |
| Honeycombed Cowfish | | x | |
| Spotted Drums | | | x |
| Spotted Moray Eels | | x | |
| Angelfish | x | | |
| Butterflyfish | x | | |
| Sea Horse | | | x |
| Parrotfish | | x | |
| Scorpion fish | | | x |
| Splendid Toadfish | | | x |
| Grunts and Snappers | | x | |
| Turtles | x | | |
| Nurse Sharks | | x | |
| Spotted Eagle Rays | | x | |
| Black Groupers | x | | |
| Green Moray Eels | | | x |