Images from Yucab reef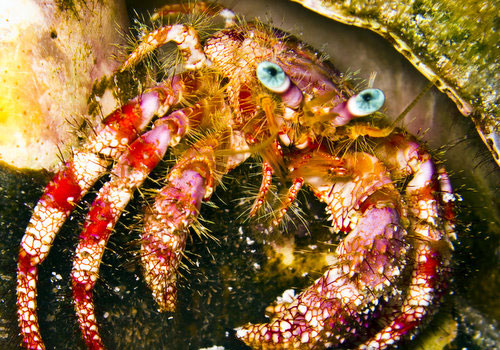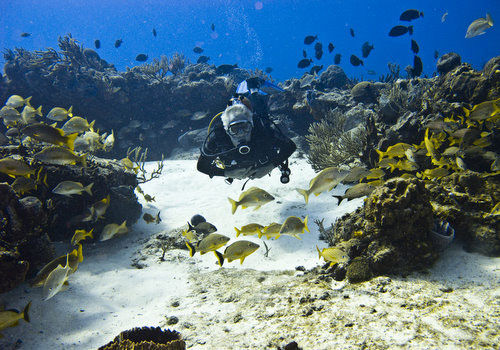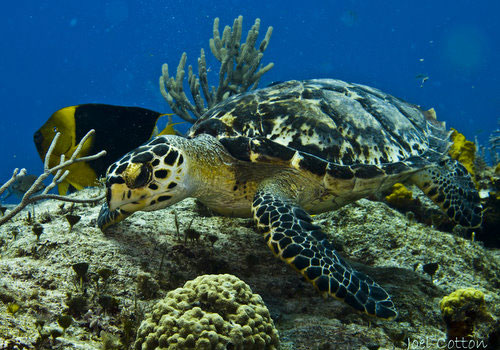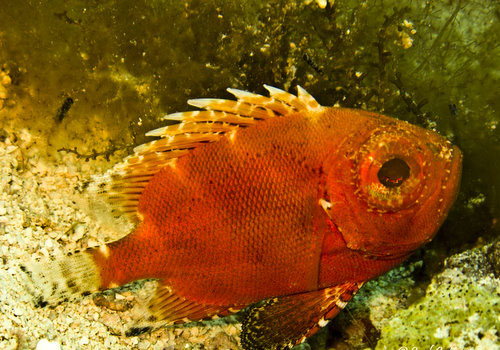 Depth 50'-60'
Experience level. Intermediate. This dive is usually done as a second dive. It can be done by crossing an area of sand dunes and starting in some turtle grass.
Yucab generally has a strong current, which encourages healthy reef growth. It is a low profile reef. Reef heads range from 10'- 20' tall. If your air consumption is good, and the current is strong, you can finish your dive on Tormentos reef.
in the turtle grass look for sting rays, Sea Horses, Puffer fish, and maybe you can find a Short Big Eye fish, which are very rare.
After cruising the turtle grass, you will come to the main part of the reef. There are large schools of grunts, Schoolmasters, and large numbers of French and Queen Angelfish.
You will see an occaional turtle.
On any reef in Cozumel you can see any fish or animal at a given time. Below is a general guide.
| | | | |
| --- | --- | --- | --- |
| | common | occasional | rare |
| Damselfish | | x | |
| Barracuda | | x | |
| Grouper/Coney | | x | |
| Scrawled Filefish | | x | |
| Honeycombed Cowfish | | | x |
| Spotted Drums | | | x |
| Spotted moray eels | x | | |
| Angelfish | x | | |
| Butterflyfish | x | | |
| Sea Horse | | x | |
| Parrotfish | | | x |
| Scorpion fish | | x | |
| Splendid Toadfish | | x | |
| Grunts and Snappers | x | | |
| Turtles | x | | |
| Nurse Sharks | | x | |
| Eagle Rays | | | x |
| Black Groupers | x | | |
| Green Moray Eels | | x | |